ReThink Forward, Inc. (ReThink Forward) has submitted a Letter of Intent to create Nashville Collegiate Prep. ReThink Forward has partnered with Noble Education Initiative (NEI), a proven and high-performing non-profit charter management and leadership development organization, to manage the operation of the school.
Nashville Collegiate Prep will be a Pre-K through 8th grade charter school, opening as a Pre-K through 6th grade school and growing each subsequent year until the school is a full Pre-K through 8th grade school. Nashville Collegiate Prep intends to increase access to high-quality education options, provide families more opportunities for engagement and involvement in their child's education, and provide teachers more opportunities for growth and development in their careers. As such, Nashville Collegiate Prep has chosen to open in the southeast quadrant of Davidson county.
ReThink Forward and NEI offer a unique record of effective educational leadership and dedication to providing high-quality educational opportunities to all students, faculty and communities we serve. We are a team of proven educators, operators and school leaders with extensive experience founding and growing schools, including turn around and high-poverty populations.
Re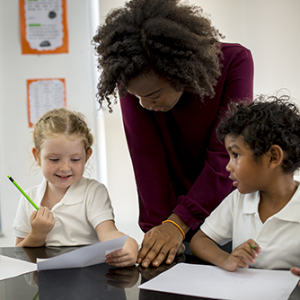 Think Forward and NEI are currently conferring with Trevecca Nazarene University (TNU) on several innovative projects and programs anticipated to prepare learners, at every stage of their education and career development, to lead and serve all generations. It is the mission of TNU's School of Education to model competence, character and compassion so that Nashville Collegiate Prep's students embrace and emulate these qualities in service and leadership. Through an alignment of missions, ReThink Forward, NEI, and TNU recognize several synergistic opportunities that foster a partnership beneficial to Journey and the surrounding community.
---
Phone: (833) 738-4165
Mailing Address: 1831 12th Avenue South, Suite 188, Nashville, TN 37203