ReThink Forward, Inc. (ReThink Forward) was awarded a charter on September 21, 2020 and has partnered with Noble Education Initiative (NEI), a proven and high-performing non-profit charter management and leadership development organization, to open Nashville Collegiate Prep (NCP), an elementary and middle school.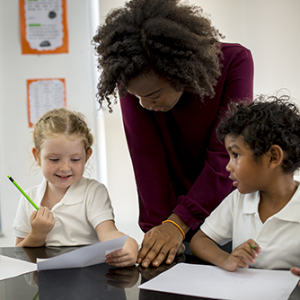 NCP opened in August 2021 and serves students in Kindergarten – Grade 8. NCP provides a personalized, engaged, supported, and challenging environment that will strengthen students academically, socially, and emotionally. Students will leave NCP with the skills and mindset necessary to not only face reality but create improvements for the next generation. Our vision is to inspire and equip a generation of self-directed critical thinkers to influence the world around them. NCP will be located in southeast Nashville at 1638 Bell Road and is currently taking applications for Grades K-6 for the 2022-23 school year.
ReThink Forward and NEI offer a unique record of effective educational leadership and dedication to providing high-quality educational opportunities to all students, faculty and communities we serve. We are a team of proven educators, operators, and school leaders with extensive experience founding and growing schools, including turn around and high-poverty populations.
---
Phone: (833) 738-4165
Mailing Address: 1831 12th Avenue South, Suite 188, Nashville, TN 37203